MCC recognizes Lauren Wood as an outstanding high school educator and
counselor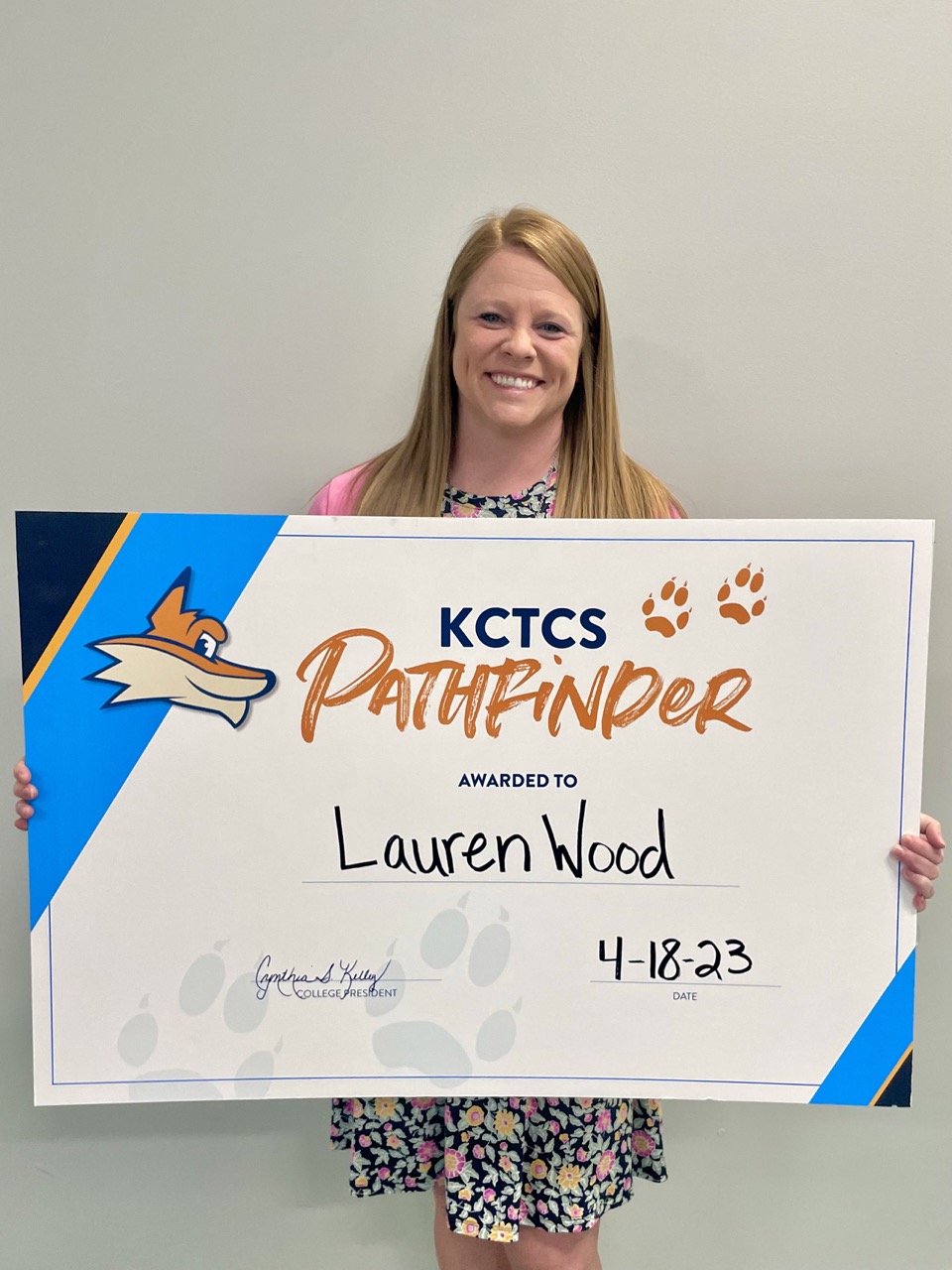 During a surprise event at the Hopkins County Career and Technology Center on Tuesday, April 18, guidance counselor Lauren Wood was announced as the 2023 Madisonville Community College Pathfinder Award recipient.
The Pathfinder Award acknowledges the important role that high school teachers and counselors play in helping students navigate their educational journey and plan for their future. Lauren's dedication and commitment to supporting students in their college-going plans have clearly been recognized and appreciated by the community.
"High school teachers and counselors are working tirelessly to ensure our young people can succeed in the classroom, workplace, and community," said MCC President, Dr. Cindy Kelley. "In that spirit, the Pathfinder Award recognizes the best and brightest among us who go above and beyond to embolden and empower the next generation." Dr. Kelley added, "Thanks to Lauren's exemplary efforts, countless students in Hopkins County are able to follow their dreams and make more informed decisions about their future."
As a guidance counselor at the Hopkins County Career and Technology Center, Lauren Wood has undoubtedly made a positive impact on the lives of many students, providing them with guidance, resources, and support to achieve their educational goals. Her hard work and dedication to helping students succeed are truly commendable. One of her nominations came from a current student. "Mrs. Wood has always been an inspiration; she always has a positive attitude toward every student," they said.
In addition to Wood, the Pathfinder Award was given to one teacher or counselor from each of the 15 KCTCS colleges. Nearly 250 nominations were submitted, representing every KCTCS college. Visit Pathfinder of the Year Awards for more information.